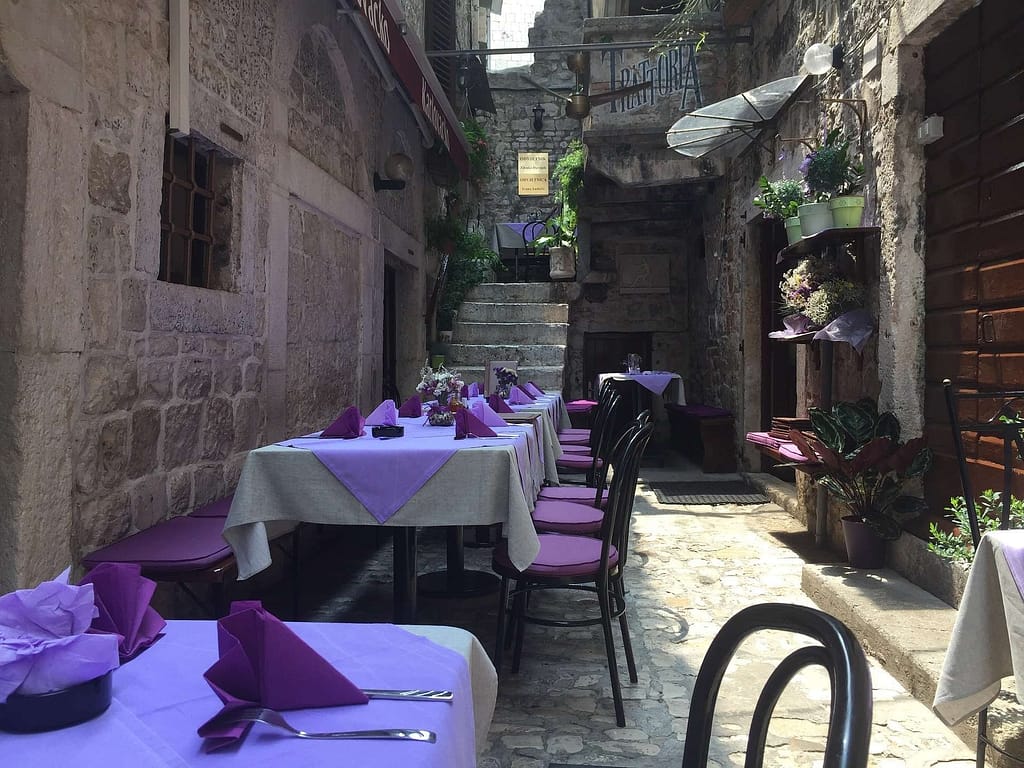 This article talks about how restaurants can generate more foot traffic if they are close to a high foot traffic area but not directly on it.
Let's face it there is more non-prime real estate than prime real estate, otherwise, it wouldn't be prime right.
You have chosen a location that is really close to a main tourist area restaurant strip and people haven't been showing up as you expected. In this article, we will look at marketing strategies that are free and will help you get more guests walking into your restaurant, rather than your competitor just around the corner.
We will look at three marketing strategies to help you do this.
1) Branding
2) Short Term Rental Partnerships
3) Local Influencers
Branding for Restaurants
Think of exclusive and "Not for Tourists
Because it is not on the main foot trafficked area, it takes local knowledge, insider know-how, a secret like in the prohibition area and the time of speakeasies. There is a great story about how this one restaurant that really played up the speakeasy concept. They would create a new password that you needed to know in order to get in and is by reservation only. By something not being mainstream it becomes more exclusive. Everyone walking down the main strip will see what everyone else sees, get the tourist trap prices, quality and service, and table turn becomes the primary driver, not the experience, which is what people are really paying for. If you are looking for a really great read about building experiences you may want to check out Jon Taffer's book "Raise the Bar" it is excellent. Consider leveraging the fact that not everyone will see your location and that is ok because you are not for everyone and naturally a good restaurant is not and should not be for everyone.
Restaurant Marketing Partnerships With Short Term Rentals
When people renting a short term rental one of the drawback compared to booking a traditional hotel is that there is no restaurant on-site and while people love to save money and will still want to go out to eat at least once to experience the local culture. The short term rental industry has been growing at an extreme pace.
The goal for you is to get people to come to your restaurant, the goal for the owner of the short term is to provide a great experience for their guests with as little headache and hassle as possible. Those that are looking to make a regular income from this often have a guest welcome package and guest guide book, the guide book may or may not be digital and this is your golden ticket! Have your restaurant profiled here for the guests and this is why.
1) You already have credibility and trust because they have already committed to trusting the host
2) You are standing out in a crowded market
3) You have been included in the gift so in addition to the credibility there is goodwill instantly just for showing up
4) You can find properties that cater to your target market (lifestyle, budget as related to what they spend on their accommodations)
5) This is very easy to implement program
6) Easy to track your marketing ROI
7) Opportunity to create a new revenue stream with outside catering and or food experiences.
Strategy
You are putting your restaurant in bed so to speak with another business and their ability to treat guests exceptionally, so you are putting your business' brand at risk at least to some degree. So how do you overcome this?
1) Do your homework. Check out your prospective partners, you may find that you are overwhelmed by options. So check out the ratings on the short term rental sites, to begin with, you may want to filter your search by looking for superhost.
2) Visit the superhost sites and read the reviews to see if those that are renting the property fit your target market. When you are reading the reviews see if it is being rented to your target market. Are the reviews by families, or affluent couples, young professionals?
3) Price Point of the accommodations for people traveling in Canada the average cost that people are spending on food on vacation is about 20% of their daily budget so if the accommodation is $146 the food costs are about $29. So when looking at possible partners if your average cheque is $60 you should pursue rentals that are at $300 a night according to Budget Your Trip https://www.budgetyourtrip.com/canada.
Americans traveling in the USA the average amount that they are spending about 27% of their vacation budget on food according to Value Penguin. https://www.valuepenguin.com/average-cost-vacation
4) Prepare your pitch.
In preparing your pitch you need to be able to show how you will help the guests experience and make it easy for the property owner to implement. So have some material created that can be included in the welcome package. You may consider having the best table reserved for their guest, a special perk for the guest, that doesn't cost you anything, or being able to meet the chef, giving them the VIP treatment, you are taking care of their guests.
If you are considering offering catering to your services set up a meeting where they will be able to taste and experience how you will be treating their guests.
5) Tracking your return, in order for the guest to get their elevated experience they will need to book it and when it is booked it can be tracked.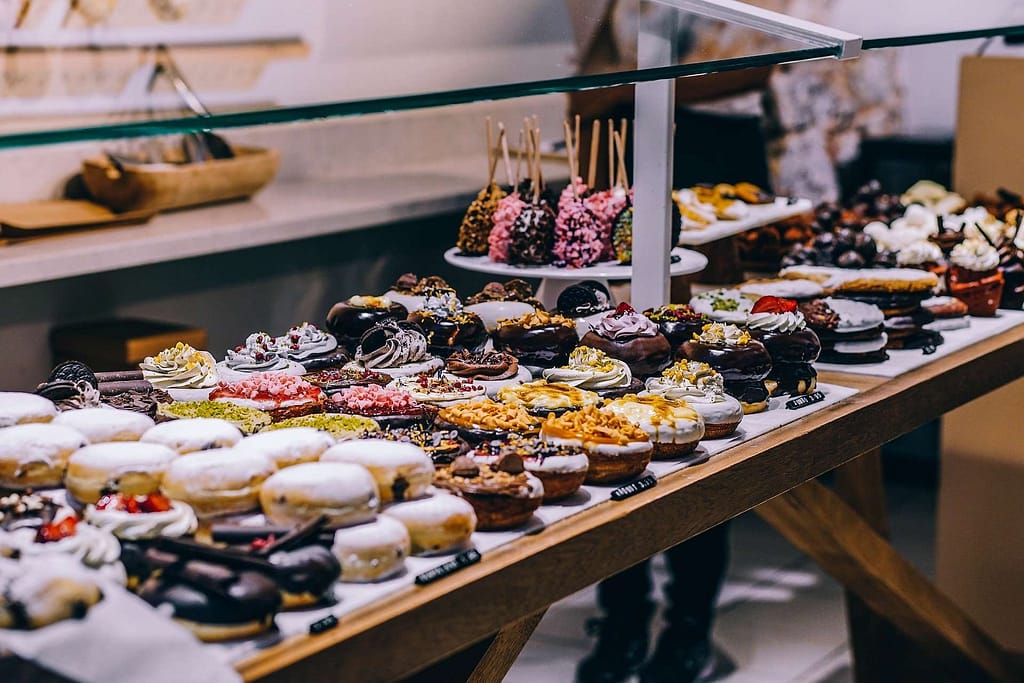 6) For cafes and bakeries. When approaching the owner of the property owner propose creating a special baked good specifically for their home that represents the local area. This helps the property owner show how they are truly creating a local authentic experience.
7) For Craft breweries and distilleries. Much like the cafes and bakeries getting your product into the owner's home to help make the guests stay convenient and local and creates a bit of a draw for the guest to come and visit your location to get the full experience. In this situation, you must be careful to be aware of situations where people may not want to have alcohol in the home. So to help the property owner and yourself to target the correct market and add value for property owner you can encourage them to create a special premium package booking option for the renter this will help the owner show how they are connected to the local scene and they can mark it up and make additional revenue. If you have the insurance in place you can also offer tours of your location which helps ad more value to the guests' stay.
Restaurants and Guest Local Food Bloggers
Restaurants are really busy places and there is generally no time for the general manager or staff to write and create traffic generating blog posts. So to help increase traffic to your site connecting with local food bloggers and social media is an avenue for you to consider. Much like when you look to work with a short term rental provider you want to be able to ensure that the quality going onto your site, is in line with your standards. To make sure that it is you need to be able to quickly and easily communicate this to possible guests bloggers. The easiest way to do communicate what is important to you, you can have a blog submission page. If you aren't sure what to include on this page feel free to visit our page and use it as a guide https://nichollshospitalitymarketing.com/blog-submissions/. If you are not sure why people would want to write a guest post for you guest bloggers would be happy to blog for you to increase their presence online and by allowing them to have links on the blog post it will help to generate traffic to their own websites and ranking on Google.
Steps
1) Create a blog submission page
2) Promote the opportunity to be a guest blogger you can do this with simple posts on your current social media, as something that you can include in a leaflet when seating your guests, on your menu, or in your waiting area.
3) Request submissions, review the work and then post it on your website
4) Post a link on your social media about the post.
Cooperative Marketing for Restaurants
While there may be a great number of competitors just a block away there will also be other businesses within the strip or at the beginning or end of the strip looking for a way to help convert shoppers into buyers. Depending on the type of business that is intermingled within the restaurant strip your approach will vary and you should reach out to those businesses that are in line with your target market. In this cooperative marketing approach, it is about building and strengthening relationships just around the corner. Cooperative marketing in this setting could be an entire article on its own but in order for you to gain an ally on the strip of the main competition, it is important to understand their pain. If for example they are having a difficult time moving items that have a high margin but a low sales volume, or perhaps it is breaking a specific per transaction amount. In these types of situations, you may also try to find out what types of discounts they are offering. If you can provide an appetizer or special drink, a signature drink for their business that they would buy that would be less than what they are currently offering as a discount they would be ahead and they would not be devaluing their products and would be adding extra value for their shoppers with what you offer this allows you to fly under the radar of your competition and build mutually beneficial relationships in your neighborhood.
Summary
So to summarize you have a great restaurant just off the beaten path close to a main foot traffic area and getting to people to turn a corner so to speak has been addressed in the following ways
1) Branding, that ties in a local's know and a more exclusive positioning of your restaurant
2) Working with short term rental properties, and how you can add value to their guests stays
3) Generating more online awareness with local guest food bloggers
4) Cooperative marketing with businesses on the main strip Nicholls Hospitality Marketing specializes in helping restaurants, hotels, accommodations and tour companies increase their bookings and increasing their margins. We would love to have a conversation and see what we can dream up together