Restaurant Marketing Agency
Why is it important for restaurants to hire a specialized marketing agency?
We can speak your language, and won't get stuck in the weeds when you start talking about old world vs  new world wine or how table turnover is not where it needs to be and that average cover is 5% lower than last year to date. Nicholls Hospitality Marketing understands your restaurants' marketing needs and can help you today.  We understand you and your management or ownership needs  and have some unique services just for restaurants take a look below.
Independent Restaurant Owners
You have worked incredibly hard to get to where you are, and are most likely envied by your family and friends even with the very long hours that you put in. As an owner operator you are business savvy,
the restaurant industry is considered a high risk business model, and being an independent restaurant owner has an additional set of marketing challenges that the chains do not face but also allows for some very exciting opportunities that a chain can't embrace. Nicholls Hospitality Marketing helps you identify and reduce unnecessary risk and increase revenue opportunities.
Hiring the right marketing agency is important we make fact based decisions to help in reducing risk and increasing return, information is very important to us.
Chef as Owner Mirepoix and Marketing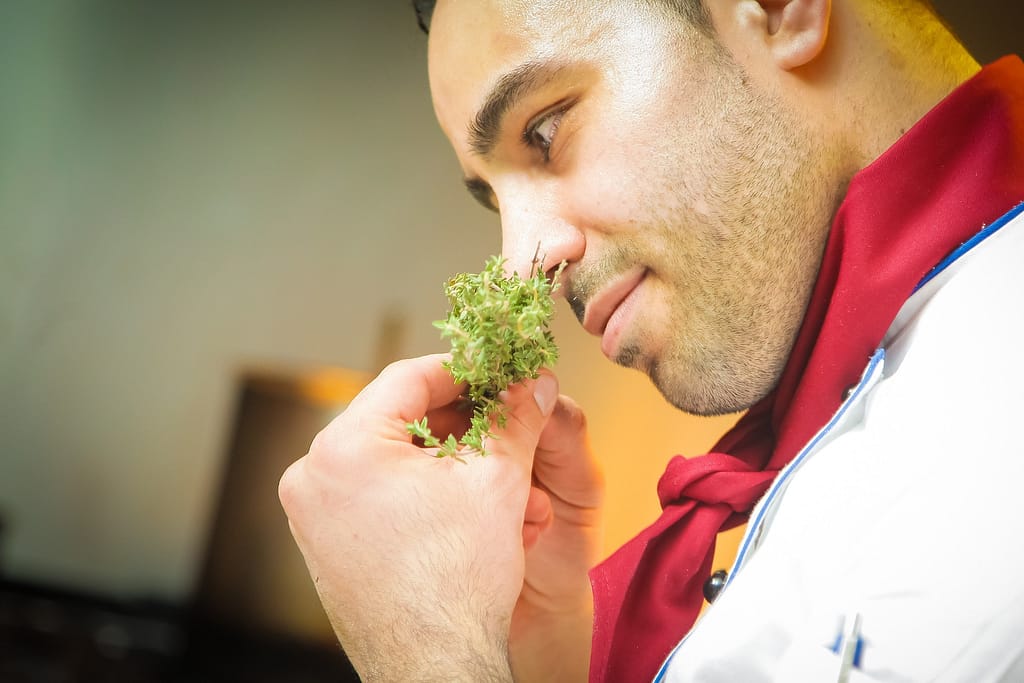 As an operation and culinary specialist you we want to help you focus on your highest payoff activities. We help translate the passion that you have for the plate and pallet to page be it online or in print. We know that you have worked hard and know how to manage the heat in the kitchen but managing a social media campaign and making sure all the ingredients like come together shouldn't leave you stewing because your ad spend was higher than you expected and your results were flatter than a souffle that didn't have the right temperature for the right amount of time.
Caring for Someone's Dreams the Restaurant General Manager
If you have been given the great responsibility for caring for someone's restaurant dreams be it a QSR, a café, or fine dining you have a lot on your plate and you can't be everything to everyone. We will work with you to help boost the performance areas of your compensation package as measured by gross revenue by working to create marketing plans that consideration the unique variables of your business that consider food cost and perceived value while considering the perishability of your inventory and operational resources. 

We are here to be on your team, and won't ask you to share the tips but are happy to share more than tips for marketing success with you.
Menu Analysis and Marketing
The menu has a unique place in the restaurant marketing food chain. It can be the first and the last part of the sales cycle Nicholls Hospitality Marketing understands that this presents unique challenges. We also understand that people love selection and that can run contrary to food costs the impact on perishability, preparation, and the quality of the guest experience, be it take away or fine dining. More is not always better but it is important to know when it is and what it should be. Our menu analysis can also include Wine and Beer list mapping. 
Social Media for Restaurants
Instagram is pretty and Facebook can be fun but there are a lot more social media platforms that impact  than just these two and a restaurants ability to get reservations that can be included in the mix such as how to use Trip Advisor, or OpenTable.
You see it every day people posting their pictures of the meal that they had at a restaurant but how many restaurants actually know how to incorporate this into their marketing strategy other than please share a picture or a post and enter to win a draw type of stuff. This is a marketing opportunity that is very unique to restaurants and one that many restaurants are not taking advantage of. We can show how to take this naturally occurring event and leverage it to enhance the guests experience, and your marketing impact.