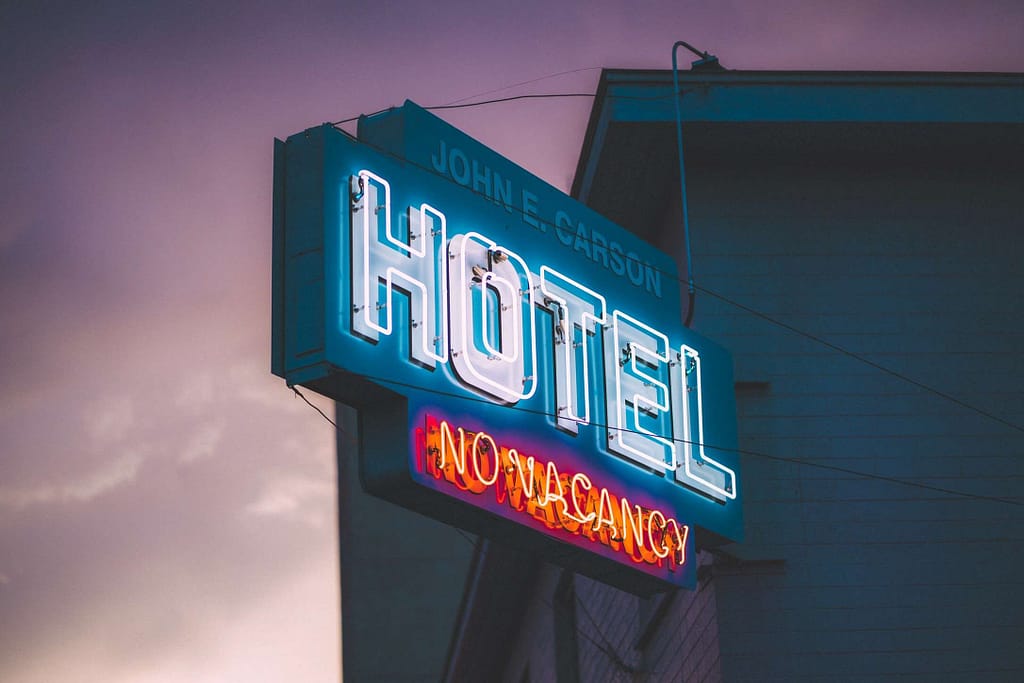 Hotel Branding
Hotel Branding is a very serious question that has many aspects to consider. When you search for brand components you will find a vast array of what is considered to be a brand component. To summarize the brand in its entirety you would have to say that the brand is the company. As a company grows and changes the brand needs to reflect that to honestly communicate what the company is.
Branding has become a much more important topic than before. The branding page on our website regularly has top organic page results. One of the reasons that branding is becoming even more important than before is because of the greater supply of accommodations. This greater supply is furthering the commoditization of hotel rooms and vacation rentals so that price becomes the main driver in selection. 
Hotel Rebranding 
A hotel brand needs to be rebranded when there are significant changes in the hospitality marketing mix, in a core branding component or a major change in the way a guest or prospective guest views any component of the marketing mix or the core branding components.
We will go over the Hospitality Marketing mix and core hotel branding components as these are the easiest to identify and the ones that the hotelier has the greatest amount of control over. The guest perception is one that is the most difficult to properly determine and is impacted by several various components including competitive forces.
When reviewed the Hospitality Marketing Mix and Core Branding components are viewed we can see the way that they are interwoven and how that a change in one area can have an impact on the other.
Hotel Branding and the Hospitality Marketing Mix
People
While the hospitality industry is infamous for its turnover a change that could cause the hotel to need rebranding could be the level of empowerment that the hotel staff has. If you change the level of empowerment for your staff you can impact your hotel branding strategy. The Ritz Carlton has been successfully incorporated employee empowerment into their hotel branding by their willingness to allow their staff to meet guests' needs by being able to spend up to $2000 per guest incident.
Process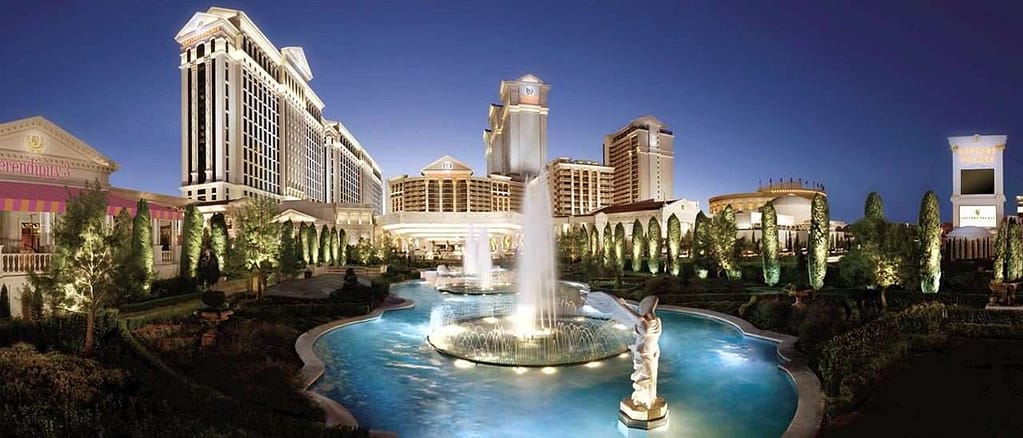 The process that is often highlighted regarding hotel branding is the check-in and check out process.  How specific hotels work to make it as quick and easy as possible becomes part of their brand promise. Consider how people perceived the Ceasers Palace hotel brand on trip advisor after changes to their check-in and check out process. When Caesar's Hotel implemented innovations in guest automation for self-check-in. A year after Caesars in Las Vegas their hotel branding was greatly improved as can be seen by the change in their ranking on TripAdvisor. They had improved from 42 to 16 and they credit a lot of this to their check-in process.
Productivity and Hotel Branding
An area not often considered as a way to impact hotel branding is in housekeeping. Coordinating housekeeping and reservations is an excellent way to reinforce your hotel branding. Knowing how many early arrivals have been booked at your hotel and ensuring that they are ready with housekeeping can create a hotel branding message such as "Your Room is Always Ready". If your hotel doesn't provide early an early arrival program, it can be a great way to increase revenue for your hotel brand.
Physical Evidence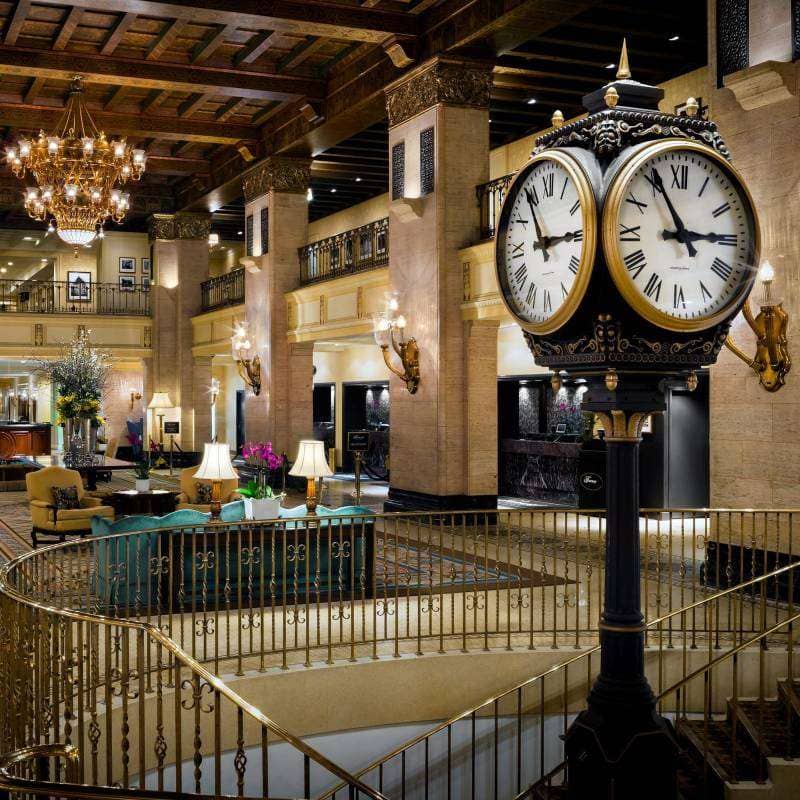 While this one is quite self-evident especially in the eyes of the management and ownership communicating these changes needs to be consistent until the change has been adopted by the target market and has become synonymous with the hotel branding.  Changes in the actual building can create the ability to rebrand and change flags which can impact room rate. Changes in the physical building can also help the brand to feel more current and help the hotel branding stay relevant to today's consumers. The Royal York underwent such a renovation to help their brand in this way. You can also see several other hotel renovations and the impact that the renovation had on the property.

Price
Price is the easiest indicator of the proposed value and service level. Even in challenging economic situations to be properly perceived you must be able to maintain your pricing in relevance to your competitive set. Pricing and hotel branding is a very strategic way to position your property depending on the situation. To read more about how pricing can be used to position you may want to review this article on Pricing and Positioning.
Product
It should go without saying that a core desire for a hotel guest is that the room is clean and that they are safe during their stay. If you have ever watched Hotel Impossible, or Hotel Hell you will see how often these things especially for the small independently owned property are missed but become synonymous with your hotel branding. If you are acquiring a hotel that has had poor housekeeping and quality controls this may be the time to reconsider rebranding especially if these components are finding their way onto user-generated platforms such as TripAdvisor, Expedia or Trivago. 
Promotion Through Association for your Hotel Branding
Promotion is, of course, a key ingredient in hotel branding but you may consider options beyond the regular PPC strategy and how you can leverage brand association in your hotel branding. Promotion is a huge topic and covers so many different parts but to help add a fresher or competitive perspective consider promoting your brand associations.
By aligning your hotel branding strategy with various service providers that can implement a program on your property or work on-site you can position your hotel in ways your competition may not be considering. This doesn't have to be amenities based which would fall more into the Physical Evidence area of consideration.
Environmental Association
Environmental programs such as the one that the Four Seasons has with Sea Turtle Conservancy and the Nevis Turtle Group is a great way to promote both a sense of place and environmental responsibility. If your hotel branding has not leveraged associations in the past or has not developed associations that are relevant to your property this can become a world of new opportunities.
Sport Association
Sport is an easy step in this direction. Just think of what sponsors pay to use the official Olympic symbol in their marketing. While you may not have the money to pay for such rights, you most likely don't have the need either so think more local or regional. Think about what identifies your place and your community. You will naturally attract group business that are strongly connected to the causes or interests that your hotel becomes associated with.
Place
The primary place that hotel rooms are booked is online, hotel branding that supersedes the OTA's will pay large dividends. There has been a growing desire and actions taken to have people booking directly on the hotel's website. This desire is for good reason, after decades of very costly commissions with OTA's hotels are working harder to generate more direct bookings. To facilitate this your hotel branding strategy needs to be quickly and clearly communicated digitally.  It's important your hotel website look like and become a unique place online and not look like an OTA site that has list after list that filter by geography and price. Include aspects of your brand that increase value for the visitors of your site and meet their various needs along their purchasing path so that you stay in considered set.
While we have briefly looked at hotel branding and how using the hospitality marketing mix needs to be interwoven we have only covered a third of the formula. To have a better understanding of the whole concept you also need to consider core branding components and guests' perception which we will cover in the next article.